Avanti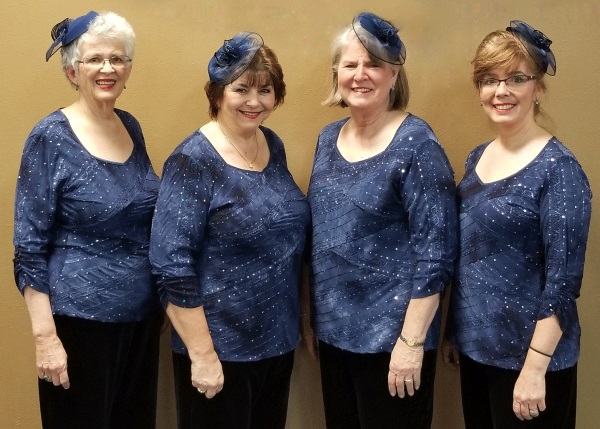 Tenor - Mary Kramer
Lead - Maggie Harris
Bari - Peg Keenan
Bass - Jeannie Boin
All members of Bay Area Showcase Chorus, we've been singing together in our kitchens for quite some time and now we're ready to share our songs with you. Our repertoire includes songs such as "Breezing Along With the Breeze", "In the Mood", "L-O-V-E", "Somewhere Out There", "Tuxedo Junction", and "We'll Meet Again"..
Love Notes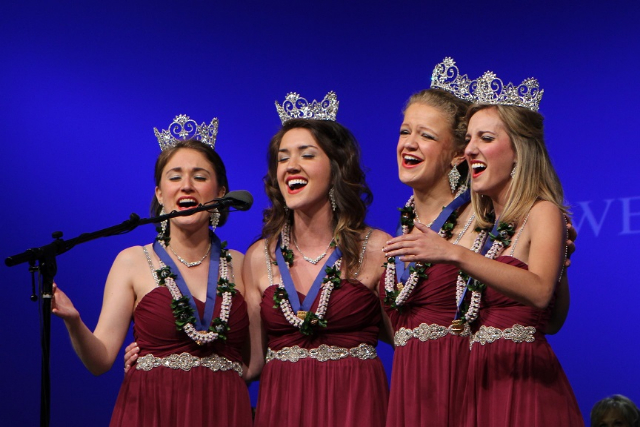 Tenor - Brittany Gilmore
Lead - Mia Dessenberger
Bari - Caitlin Castelino
Bass - Stephanie Lawson

Contact email: love-notes

_filter_unwanted

@live.com

Contact phone: (408)738-1039
2014 Queens of Harmony!
LoveNotes Quartet began as a Young Women in Harmony quartet through Sweet Adelines International in 2002. The group, then called UnderAge Quartet, performed and competed regionally at the Young Women's level until they won the 2005 International Young Women in Harmony Competition in Greenville, South Carolina.

Since then, the group has competed at the adult level through Sweet Adelines and were named the 2009 Regional Champions for Pacific Shores Region 12. The quartet appeared on the adult international stage for the first time in Nashville, 2009--now going by the more age appropriate name LoveNotes--and placed 13th. LoveNotes then placed 4th in Seattle in 2010 and 5th in Houston, 2011. LoveNotes became Queens of Harmony (Champions) at the 2013 Sweet Adelines International Quartet Competition in Honolulu, HI!

With their youthful energy, LoveNotes has been entertaining audiences all over the world!

A sample of our songs: No, No Norman, My Foolish Heart, Angry/Bill Bailey Medley, More Than You Know, And So It Goes, I've Got You Under My Skin, Bohemian Rhapsody, Wicked Medley, Time To Say Goodbye, Phantom of the Opera Medley, and more...