We are very proud to have earned the Region 12 First Place Chorus Champions and represent our region at International competition in September 2019!



---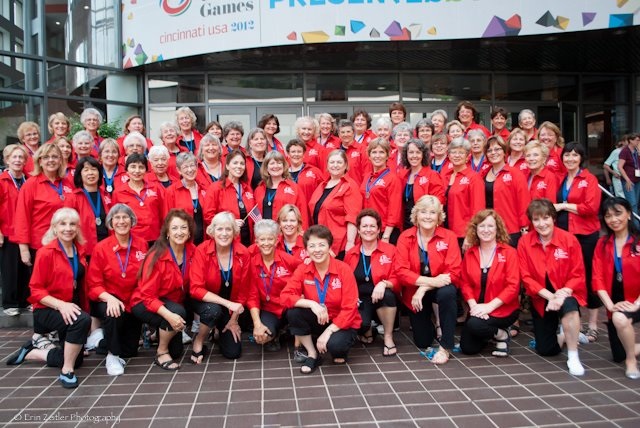 Bay Area Showcase Chorus is a vibrant, award-winning ensemble of women singers committed to creating musical magic in every performance. We embrace healthy competition and enjoy finding creative ways to share our passion for 4-part harmony in the barbershop style. We are dedicated to continuous improvement in a joyful environment of mutual respect, friendship, and fun.
That's our vision statement and we think it captures pretty well who we are and what we do. As part of the Sweet Adelines International organization, our motto is "Harmonize the world."
The 100+ women who are members of the chorus commute from as far away as Vacaville and Santa Cruz to sing with us. Members include business and professional women, homemakers, retirees, and students. Women and girls of all ages are welcome. Anyone who visits the chorus, or attends one of our shows, can feel the joy and camaraderie that come with making great music together with friends.
Come see for yourself - check out our calendar, come to our next show, or contact us for more information. You can also call our hotline: 408-973-1555.
Bay Area Showcase Chorus has been entertaining the Bay Area with a cappella music, barbershop harmony style, since 1956. We love entertaining in our community, producing major stage shows and smaller and more casual performances throughout the year. We also deliver, in person and by telephone, Singing Valentines and Singing Holiday Cards. We are available to sing at your next function or event with performing groups of all sizes. If you're looking for a unique musical experience to liven up your event, please check our Hire Us page.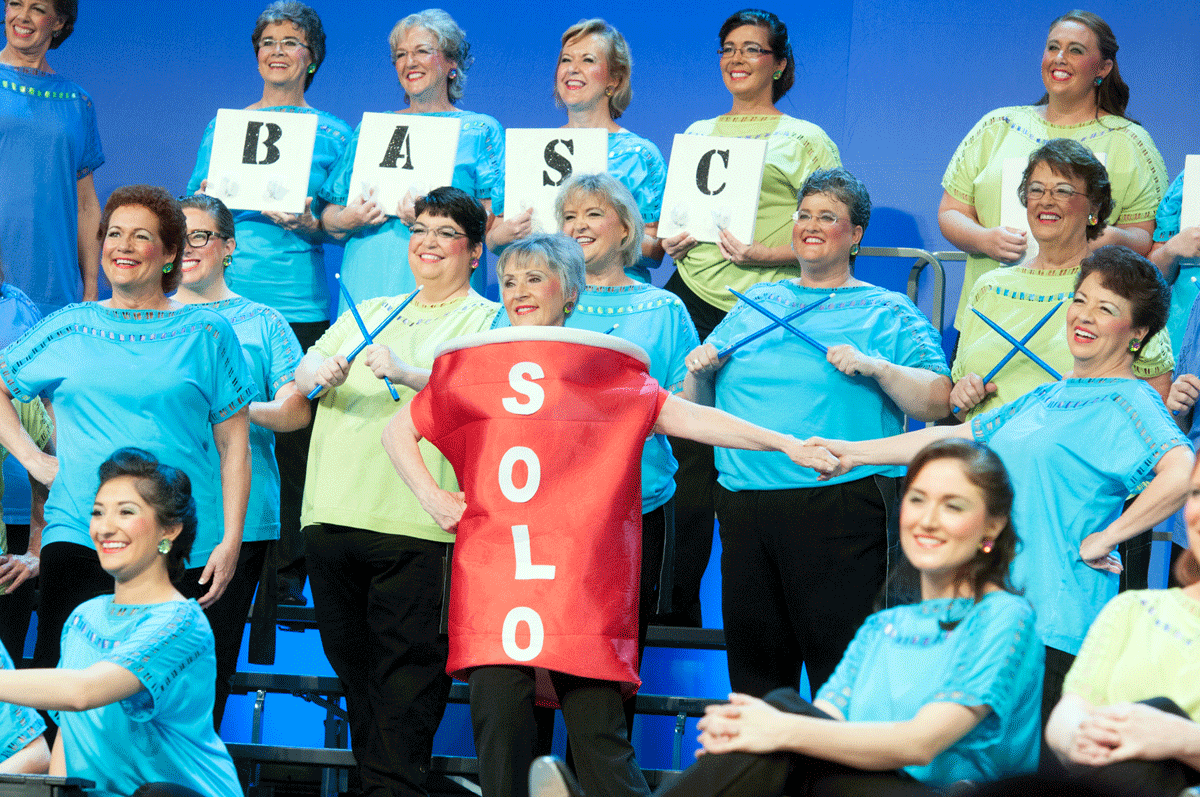 Education
In addition to sharing our music with others, another great passion of ours is learning more about the art of a cappella singing. The quality of our musical product is very important to the chorus. Bay Area Showcase Chorus rehearses weekly to polish music, learn and practice good singing skills, refine choreography and develop our performing abilities. Occasionally we bring in professional coaches to help us find more of the "musical magic" we can share with our audiences in all our performances. And from time to time the chorus hosts workshops to introduce more women to the joys of singing 4-part harmony. Prior musical training is not required; members receive ongoing education through our weekly rehearsals and occasional extra coaching sessions. We seek women who love to sing, can carry a tune, and enjoy working together toward common goals.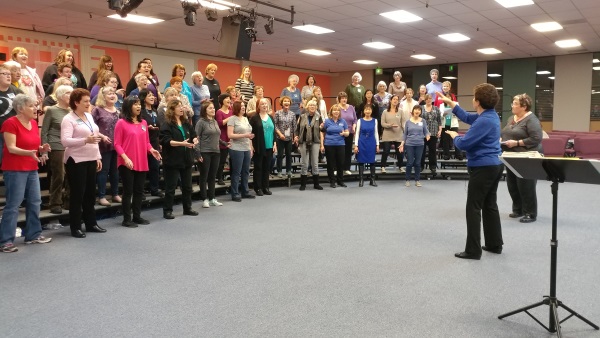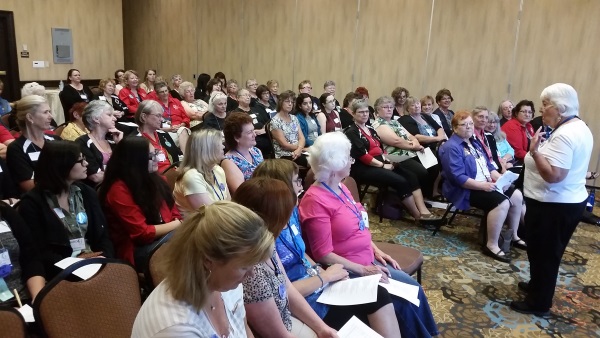 Competition
In the spring of every year, Bay Area Showcase Chorus participates in the Region 12 chorus competition. [Region 12 comprises northern California as far south as Monterey, western Nevada, southern Oregon, and Hawaii.] Competitions are a special time for quartets and choruses from our region to come together to sing for each other, and get some constructive feedback from a panel of judges.
Most choruses have a number of members who form their own vocal quartets in addition to singing with the chorus. Bay Area Showcase Chorus currently is home to a number of wonderful quartets, and we are very proud of them! Click here to see our Quartets and learn more about them.
Bay Area Showcase Chorus is part of the Pacific Shores Region, which is Region 12 of Sweet Adelines International, a non-profit organization of approximately 30,000 members in choruses and quartets, worldwide. The SA Headquarters is in Tulsa, Oklahoma.

Sweet Adelines International Mission Statement
Sweet Adelines International is a worldwide women's singing organization committed to advancing the musical art form of barbershop harmony through opportunities in education, performance and competition.