The Bay Area Showcase Chorus is now scheduling Singing Valentines, delivered by our Special Valentine Quartets. It's the perfect surprise for a significant other, grandparent, favorite teacher, special friend or relative. Several booking options are available below, so check them all out before deciding.
Type of song usually sung:
Let Me Call You Sweetheart/Love Me Tender Medley
Top of the World

Cuddle Up A Little Closer
Unforgettable
That's What Friends Are For
The Valentine quartet will select appropriate songs, based on their repertoire and the relationship of the sender and recipient. However, if you want to request a specific song from this list, you can add that to the Special Instructions box on the order form.
Anyone can send a Singing Valentine to anyone for any reason. What better way to show how much you care?
Order now online and secure your place in Cupid history.
Call 408-973-1555 or email Valentines for more info
---
In-Person Singing Valentine
$40.00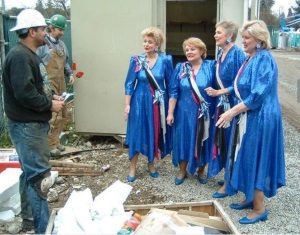 In-Person Delivery ($40)
One of our special Valentine quartets will deliver your Singing Valentine In Person, 9AM-7PM Pacific Standard Time. Available in Santa Clara, San Mateo Counties and the Tri-Cities areas of Fremont, Milpitas and Union City.
Available timeslots:
Thu 14 Feb 2019, 9:00am to 11:00am
Thu 14 Feb 2019, 11:00am to 1:00pm
Thu 14 Feb 2019, 1:00pm to 3:00pm
Thu 14 Feb 2019, 3:00pm to 5:00pm
Thu 14 Feb 2019, 5:00pm to 7:00pm


---
Telephone Singing Valentine
$15.00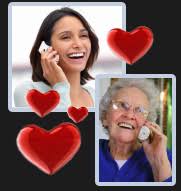 Delivery by Phone ($15)
Available timeslots:
Thu 14 Feb 2019, 9:00am to 11:00am
Thu 14 Feb 2019, 11:00am to 1:00pm
Thu 14 Feb 2019, 1:00pm to 3:00pm
Thu 14 Feb 2019, 3:00pm to 5:00pm
Thu 14 Feb 2019, 5:00pm to 7:00pm


---
"Office Special" Singing Valentine
$250.00
The "Office Special" ($250)
Let your staff and/or customers know how much you appreciate them with an Office Special delivery. We'll sing our Valentine Repertoire, delivering to multiple groups/locations at your business site. [If you would like a "roving" quartet, vs. a single performance.]
Available timeslots:
Thu 14 Feb 2019, 9:00am to 11:00am
Thu 14 Feb 2019, 11:00am to 1:00pm
Thu 14 Feb 2019, 1:00pm to 3:00pm
Thu 14 Feb 2019, 3:00pm to 5:00pm
Thu 14 Feb 2019, 5:00pm to 7:00pm


---